waving_hand
Welcome to our solutions for professional time tracking! Are you looking for an effective way to track your employees' working hours and absences, as well as the time spent on projects, and optimize them? Then you've come to the right place!
gavel
The careful and reliable recording of working time is a legal obligation and an indispensable part of daily work life in every company. We not only offer you a legally compliant recording of working hours, vacation, and business trips, but also an easy way to record project times. With our highly modern time tracking systems, you always have an overview of all time-related matters in your company.
emoji_events
Make your decision now for a professional and comprehensive solution for time tracking and benefit from improved overview, efficient planning, and control. We support you in all the time challenges of your business.
Employee Time Tracking
With the Employee Time Tracking module, employees can record their working hours conveniently and efficiently from their PC, tablet or smartphone in less than 30 seconds. The time recording ensures that the statutory working hours are not exceeded and that mandatory breaks are observed. With the time accounts, the employees as well as the management and the works council always have an overview of possible overtime, vacation and sick days. Permissions control that everyone only sees what corresponds to their role.
Project Time Tracking
With the Project Time Tracking module, services can be assigned to tasks in projects. The employees, the project manager and the management keep an eye on the project budget at all times. The project time recording monitors the billing status of the booked hours and reminds the project manager if hours have not yet been billed. With one click, professional and consistent time sheets can be generated for submission to the customer. In combination with the Employee Time Tracking module, productivity reporting is also possible.
Absence Management
The absence management module can be used to manage all types of absences. From recreational absence to training courses and business trips. Both the different types of absence as well as the approval processes can easily be adapted to your requirements. With the team calendar that can be integrated into Outlook, everyone involved can keep an eye on their colleagues' absences at all times. With the help of the extensive web service interfaces, PlainStaff can also be easily and securely connected to your existing HR management.
Extensions
Processes are only efficient if they do without media breaks. Our Extensions expand your processes efficiently across system boundaries.
We are constantly expanding the list of extensions.
Is your extension missing? Write to us at sales@plainstaff.com. Maybe it will be in one of the next releases.
Pricing
The purchase is made during the free trial inside the app. All prices are net prices without VAT.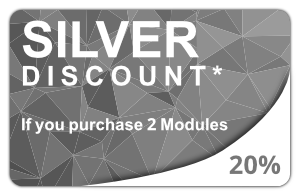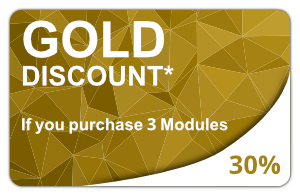 Employee Time Tracking
1,90 €
per User and Month
Time Recording of working hours
Management of time accounts
Restriction of overtime
Automatic deduction of mandatory breaks
Shift Planning Addon
1,20 €
per User and Month
Planning of freely configurable shifts
Assignment of employees to shifts and workplaces
Monitoring of actual vs. planned working times
Automatic enforcement of rest times
Absence Management
1,20 €
per User and Month
Recording of all-day absences
Multi-stage approval processes
Team calendar with Outlook integration
Automatic management of vacation accounts
Project Time Tracking
1,90 €
per User and Month
Time Recording of project hours
Creation of time sheets
Monitoring project budgets
Export for invoicing
Capacity Planning Addon
1,20 €
per User and Month
Easier project planning via Gantt chart
Gantt chart view in the project dossier
Evaluation of employee capacities vs planned project times
Always Inclusive
Certified, German data centers
Encryption of the data
High performance architecture
Easy handling
5 ergonomic color options
Bilingual (German / English)
Usability on all devices including smartphones
99,95% worldwide availability guaranteed
Start Your Free Test Period Now
No Commitment
No Cancelation Necessary
All Features Available
Take your time and test everything



Contact
You can reach us Monday to Friday between 9:00 and 17:00. Should we not be available, just send us an email or leave a message on our answering machine. We will get back to you as soon as possible.
Sales
mail_outlinesales@plainstaff.com
call+49 2161 29 89 052
Already a customer?
mail_outlinesupport@plainstaff.com
call+49 2161 29 89 221
Our Newsletter
News about PlainStaff at most once a month. Register for free, now!