New Release Starting At September 1st, 2020
A new version of your time recording will be available to you from September 1st, 2020. Since we still have a lot of plans for our cloud solution in the future, the name of our app will also change. Your existing data as well as the functionalities that you are used to are retained. However, there are some new things that we would like to inform you about in this mail.
CHRONICON Is PlainStaff Now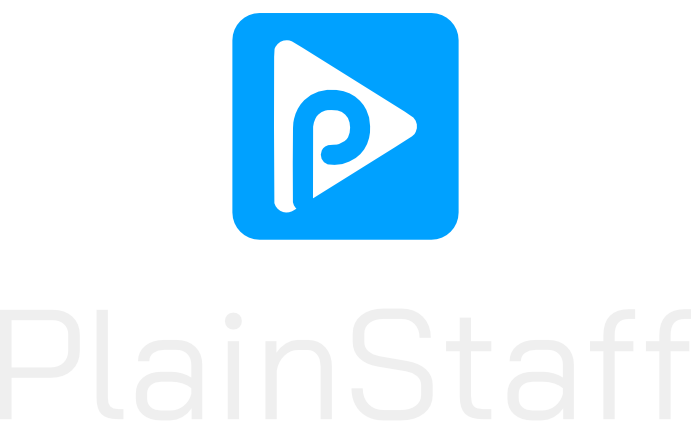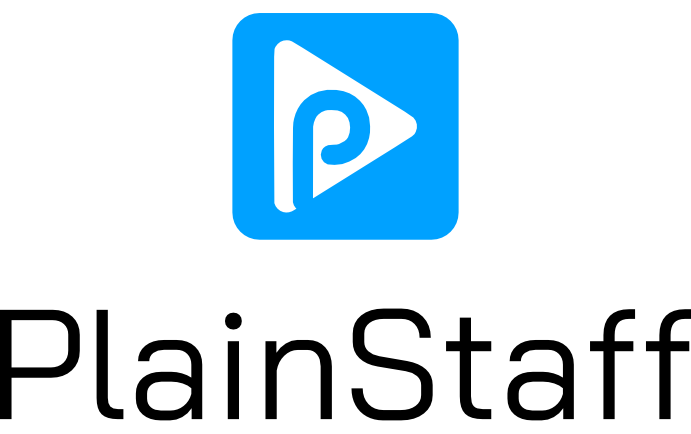 The new name is PlainStaff and the app will now be available at PlainStaff.com. This changes the link with which you call up the app.
https://[Your Tenant].chronicon.app
will now be
https://[Your Tenant].plainstaff.com
Information about PlainStaff can be found at https://plainstaff.com
General changes to the app
The following general changes to the app will be available with this release.
New Home Screen
There is now a separate home screen as the entry screen, which offers links to the individual modules and a compressed view of the inbox. This new screen is only visible if several modules are licensed or the user has authorizations for the inbox.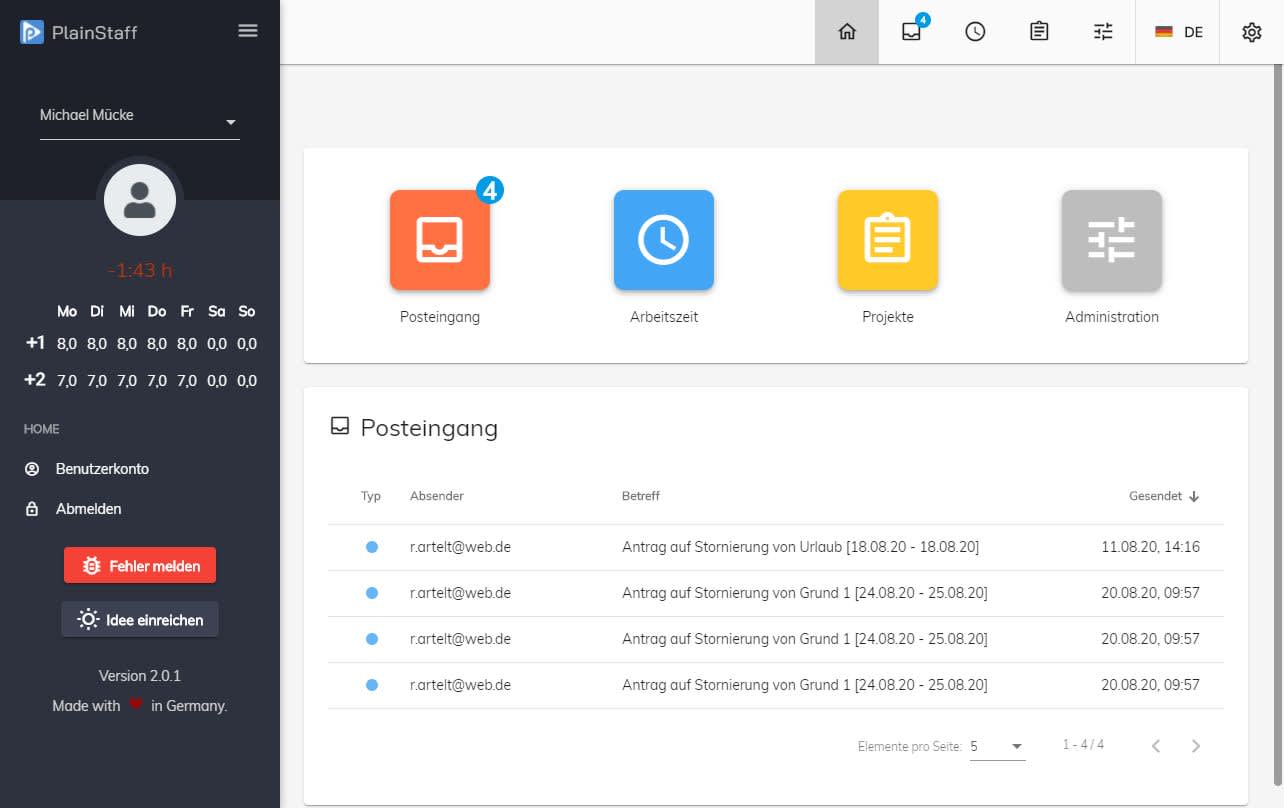 Office 365 Single-Sign-On
You can now log into the app with your Office 365 login, provided the login names (email addresses) match. To do this, simply click on Office 365 / Login in the login mask. If you are already logged in to Office 365 in this browser, you do not have to re-enter your username or password.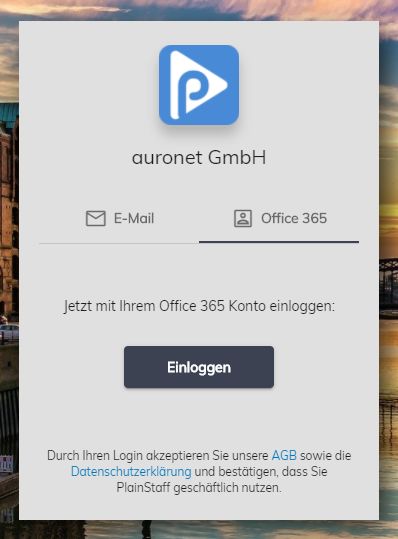 Save The Page Sizes
The set page sizes of the table views are now saved in a cookie and do not have to be set again every time.

New Module "Leave Management"
The leave management module can be used to manage all types of absences. From recreational leave to training courses and business trips. Both the different types of absence as well as the approval processes can easily be adapted to your requirements. With the team calendar that can be integrated into Outlook, everyone involved can keep an eye on their colleagues' absences at all times. You can find more information about the new module here.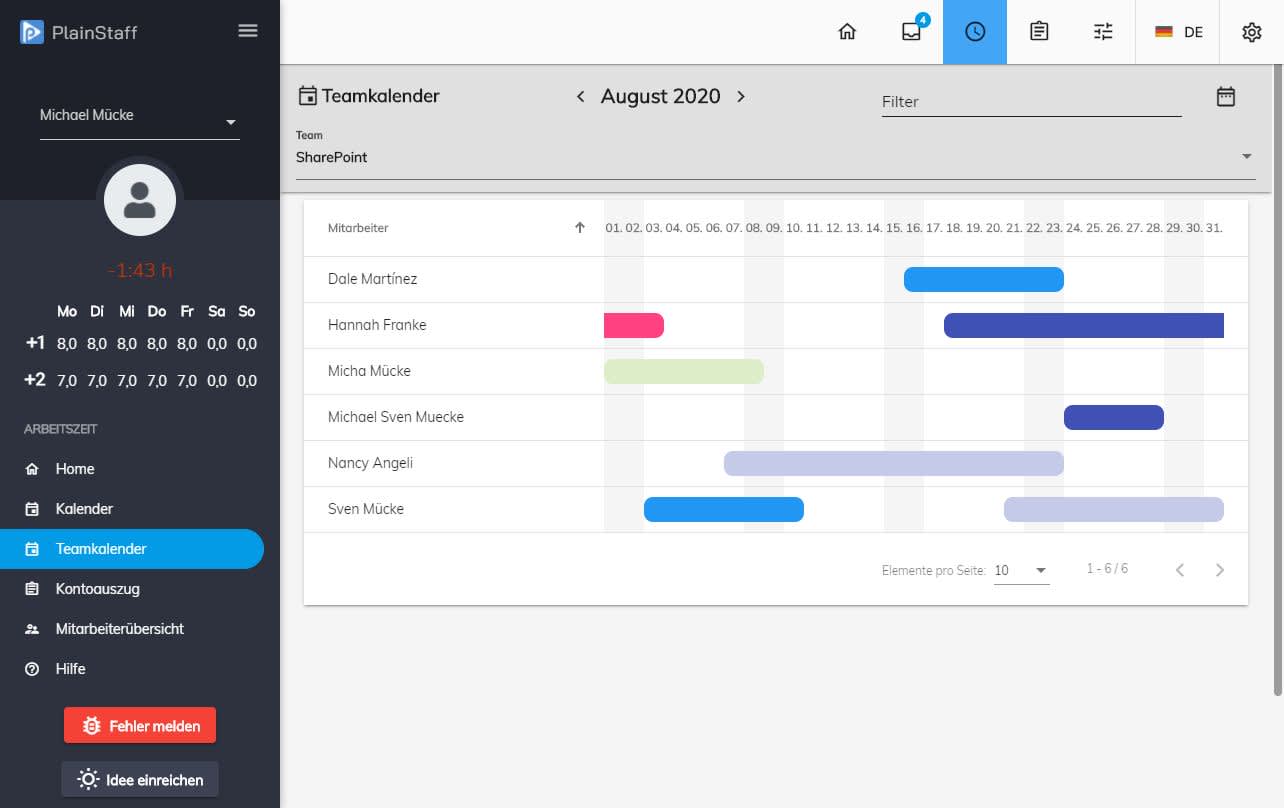 Changes In Employee Time Tracking
The following changes have been implemented in the time tracking module.
2-week Working Time Models
Working time models can now be bi-weekly with different working times for even and odd calendar weeks.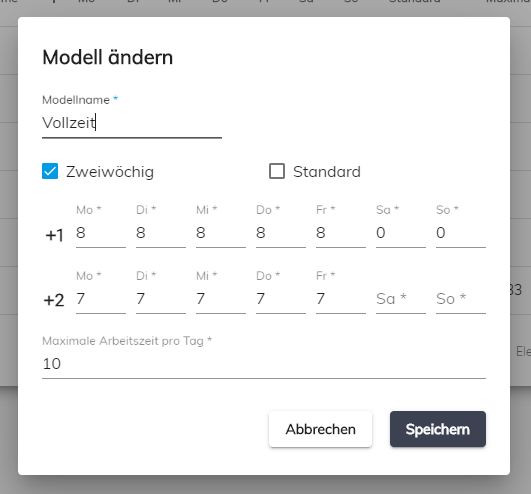 Break Regulations Per Region
Break time rules can now not only be defined globally, but also differently for each region.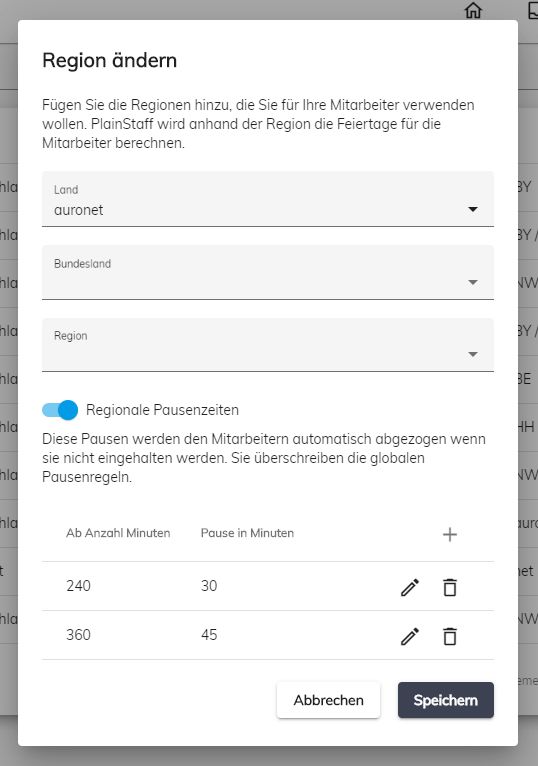 Changes In Project Time Tracking
The following changes have been implemented in the project time recording.
Colors For Projects
A fixed color can now be assigned to each project for easier recognition.

Multiple Assignment To Tasks
Several employees can now be assigned to one task at once. This assumes that all employees have the same settings at the beginning, end and hourly rate.
We hope the new improvements are helpful. If you have any questions or comments just drop us a few lines at sales@plainstaff.com.
Your PlainStaff Team