New Release starting 23.04.2021
A new version of PlainStaff will be available to you from April 23rd, 2021. This second release in 2021 will include some bug fixes and a new setup wizard, especially improvements in navigation and smartphone usability.
New Navigation
The module navigation at the top of the screen has been integrated into the main navigation. Thanks to this standardized navigation, the various parts of the application can be reached more quickly and it is easier to see where you are at the moment.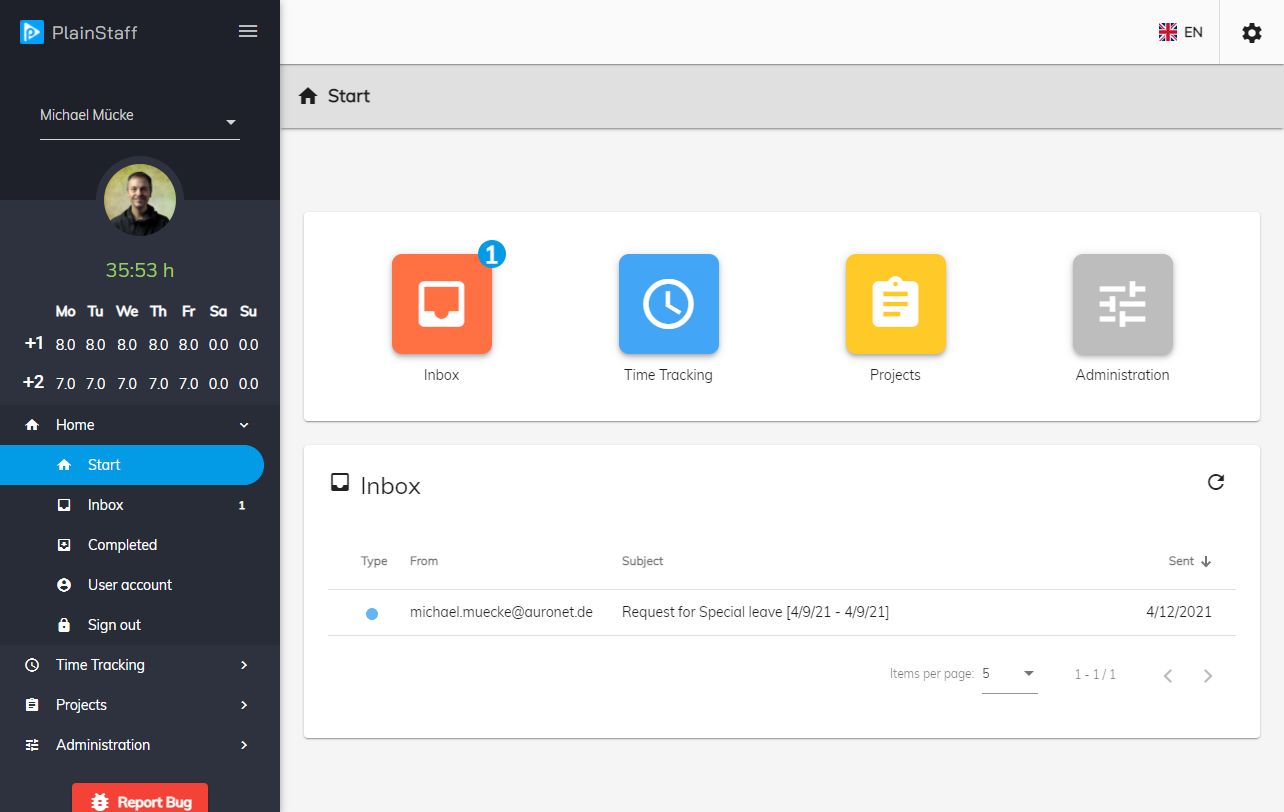 PainStaff On Your Smartphone
For the use of PlainStaff on smartphones, the navigation has been greatly simplified and the user interface has been optimized for the smaller screens. This means that the most important functions can also be operated easily on smartphones.
Notifications For New Workflows
You now have the option of activating the notification for new workflows in your user profile. You will then receive an email notification of every new workflow task.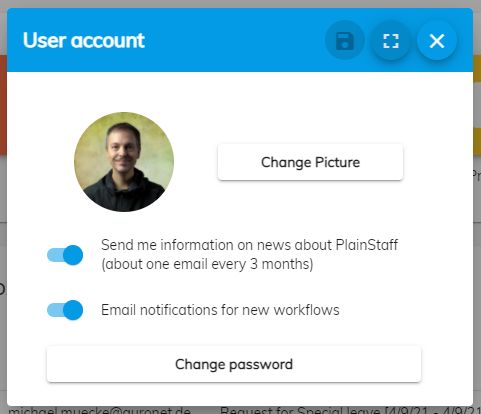 Bug Fixes
The following bugs are fixed with the new patch:
Badge for inbox in navigation is wrong
Errors in login form overlap
Fields are not aligned in project booking dialog
For vacation module don't display working hours
Inbox looks ugly on small screens
Some settings are missing if only leave module is licenced
Licence amount is not reduced if number of licences is reduced
Licence gets corrupted if licence is changed and then canceled
Filters of tables also filter by created and modified infos
Workitem dialog shows wrong decision in archive
Bookings without end time crash the app
We hope the new improvements are helpful. If you have any questions or comments just drop us a few lines at sales@plainstaff.com.
Your PlainStaff Team