New Patch available starting December 19
A new version of PlainStaff will be available to you from December 19, 2020. This Christmas release contains not only minor bug fixes but also improvements in the project area. In addition, many dialogues are standardized and have the option of being enlarged to full screen size.
Better filter options for the project list
The project list now has a separate filter for the project status and "remembers" the filter settings so that they do not have to be reset each time.

Export of all project bookings of a user
In the project times screen, the user can now export all his project bookings to Microsoft Excel. The bookings can be filtered and grouped.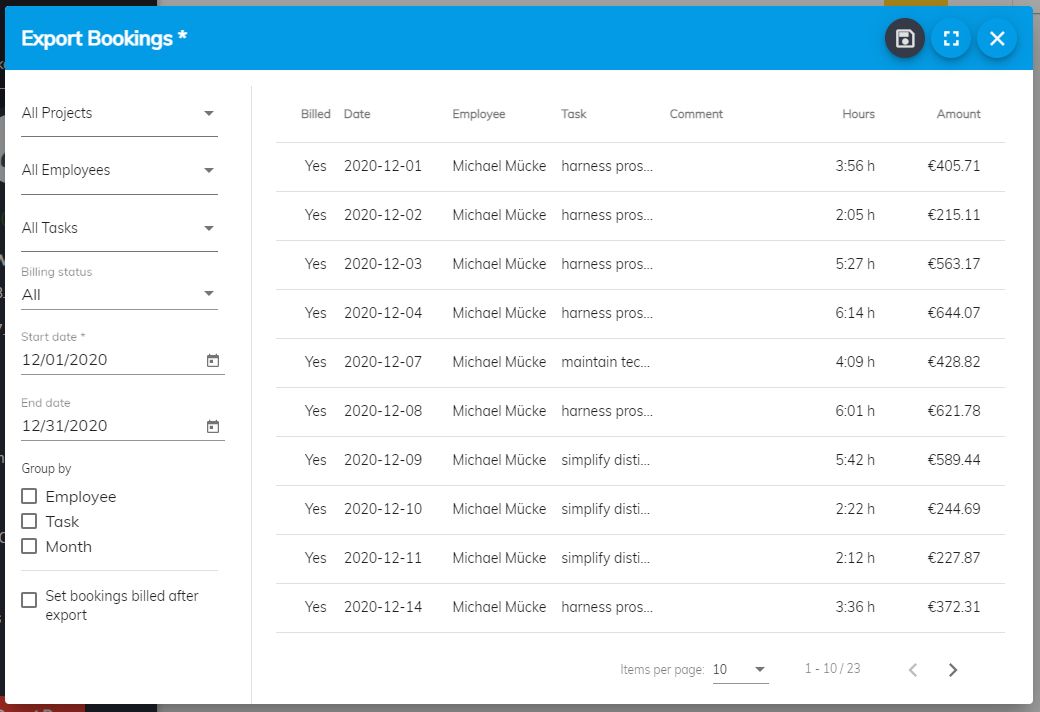 Unified dialogues
The standardized dialogs now have the buttons for saving, closing and deleting easily accessible in the title bar. In addition, the dialogs can be enlarged to the size of the screen, which creates more space, especially for larger dialogs.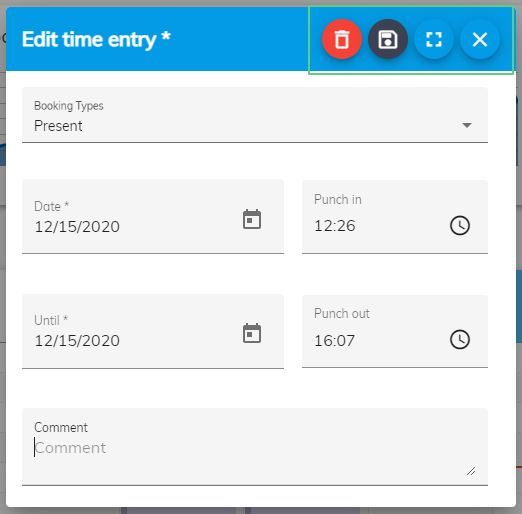 Bug Fixes
The following bugs are fixed with the new patch:


Pager on project bookings export doesn't work
Error message too long
Time Monthly Statement: New bookings are only shown after month change
Project manager can create new projects (should not)
Wrong redirect after login if only projects are licenced
Remaining leave is wrong in monthly statement
Excel export of project hours shows NaN if grouped by month
Wrong error message in settings screen
Sticky Header on Small Screens
O365 login button disabled when email login form invalid
Multi-day time bookings are not correctly displayed in calendar
We hope the new improvements are helpful. If you have any questions or comments just drop us a few lines at sales@plainstaff.com.
Your PlainStaff Team