New Patch Available
A new version of PlainStaff will be available to you from October 24th, 2020. Besides a few minor bug fixes, the new version will also offer two improvements.
New Footer In The Account Statements
There is now a footer in the account statements for working time and project time recording, which adds up the columns for the respective month. In this way you always have a quick overview of the status in the selected month.

Microsoft Teams Integration
PlainStaff can also be integrated into Microsoft Teams. The Office 365 login does not work at the moment, but you can tick the box next to "Stay logged in for 2 weeks" when you log in to PlainStaff.
We still have big plans for Teams Integration. Stay tuned!
To set it up, proceed as follows:
Add a website tab in the desired Teams Channel:


Enter your PlainStaff URL as the address: https://<Your Tenant>.plainstaff.com


Done.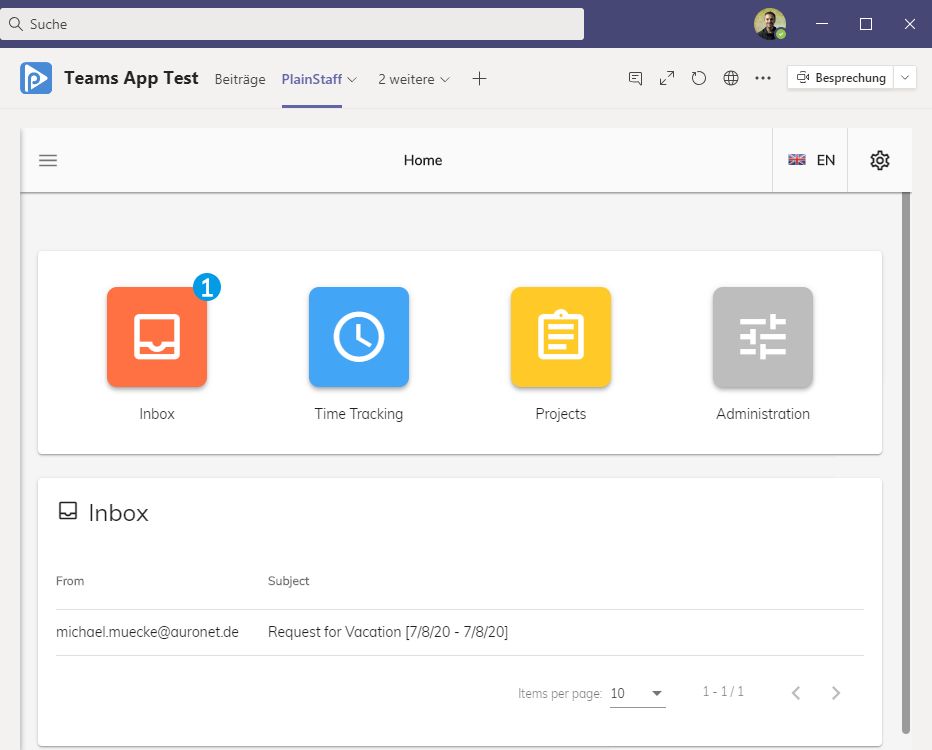 We hope the new improvements are helpful. If you have any questions or comments just drop us a few lines at sales@plainstaff.com.
Your PlainStaff Team