Multi User Mode For The Mobile App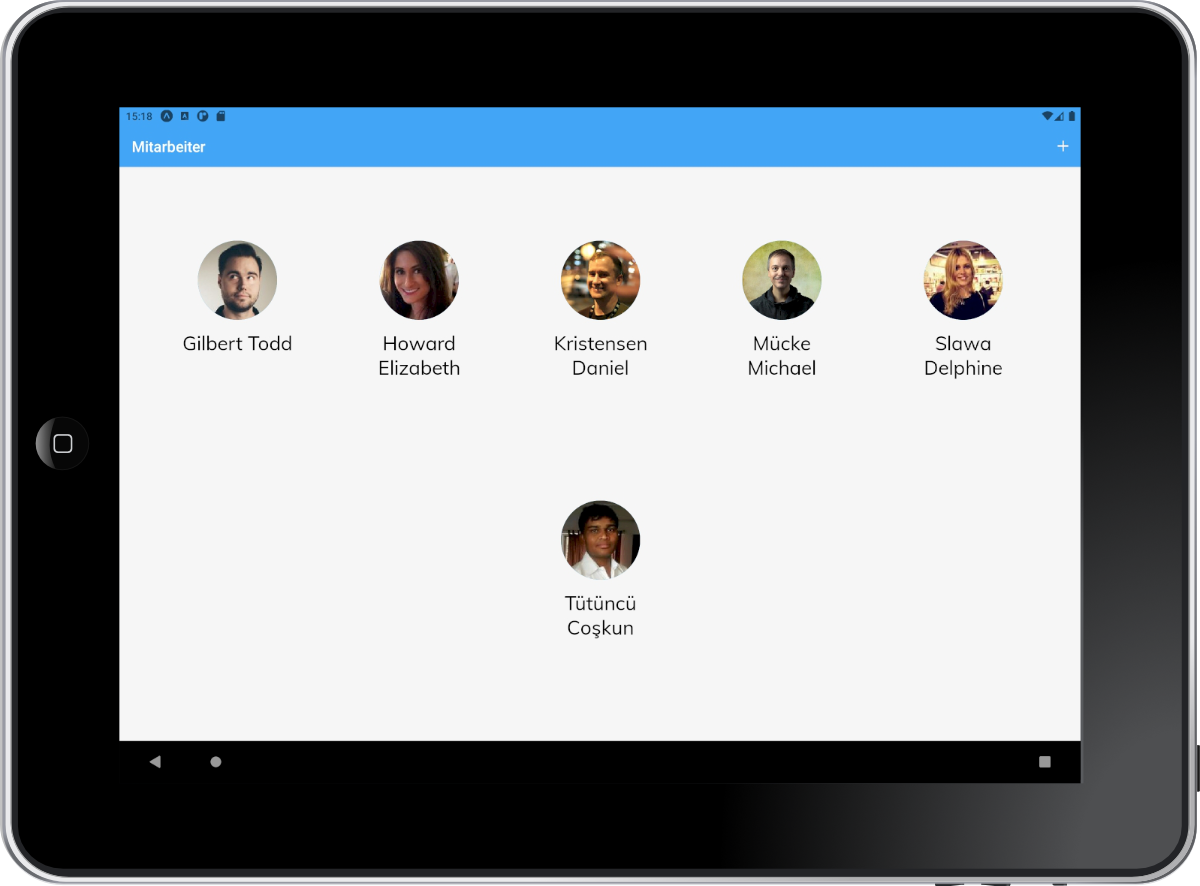 The Plainstaff Mobile App can be transferred to a multi-user mode and thus used as "latch clock" in operation. Open the settings of the plainstaff app and tap to "Multi-user mode":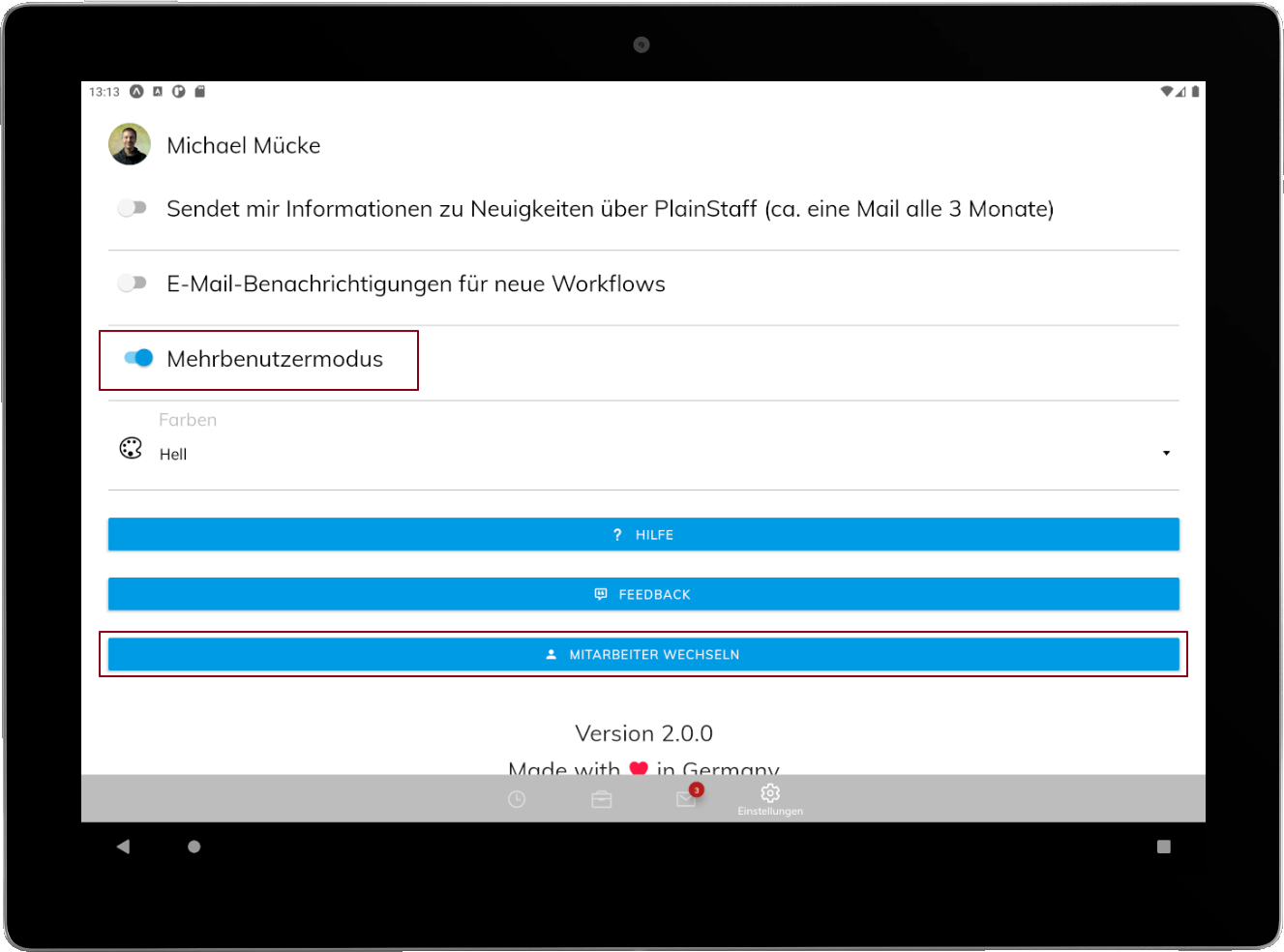 With a tip on "Switch employees" you then get to the employee selection. Here you can use the + button in the top right corner to add employees: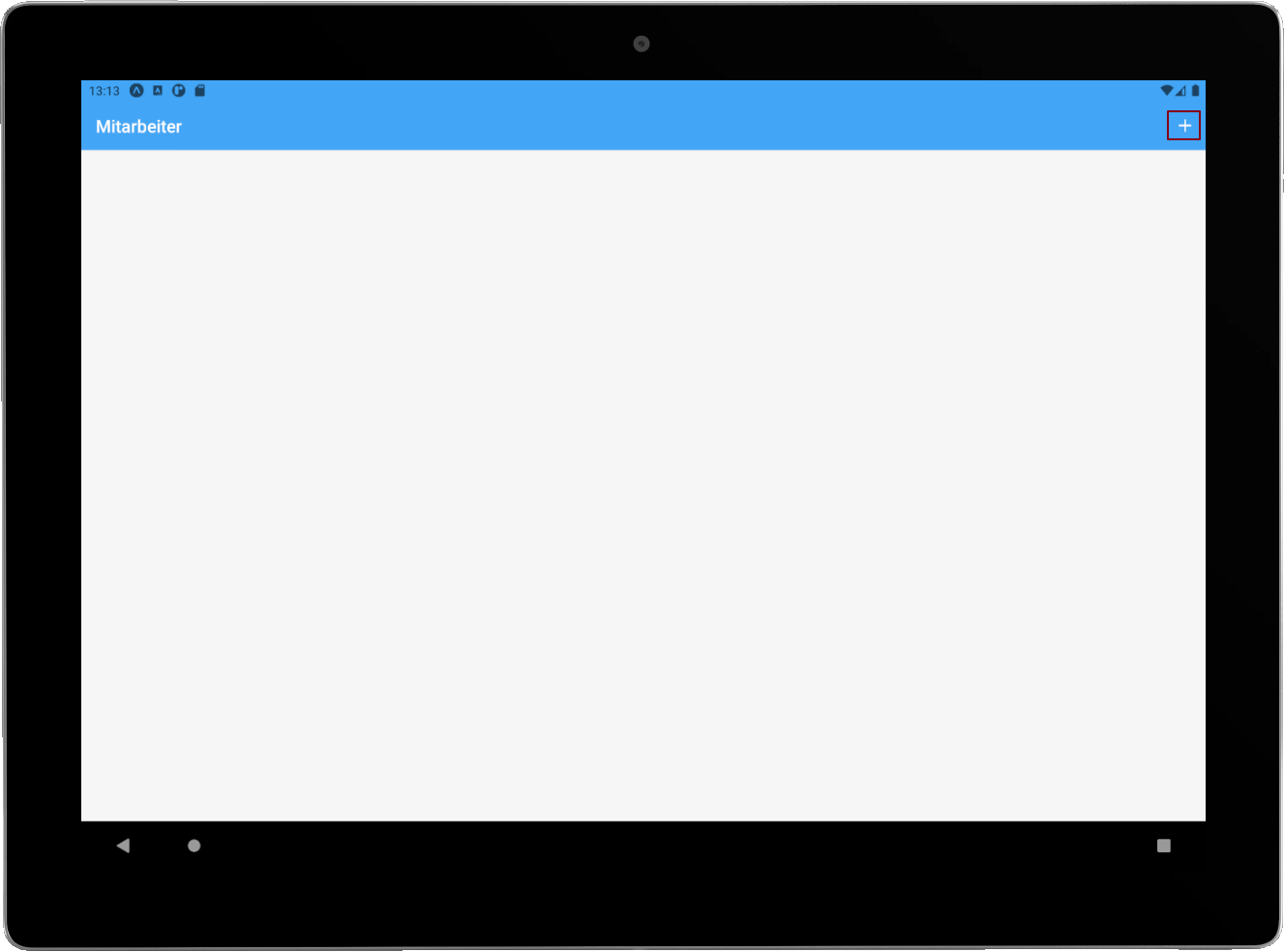 Ask the employee to login with his / her combination of e-mail address and password or the Microsoft 365 login. After logging in, the employee may choose a four-digit PIN with which he / she can log in to this device in the future: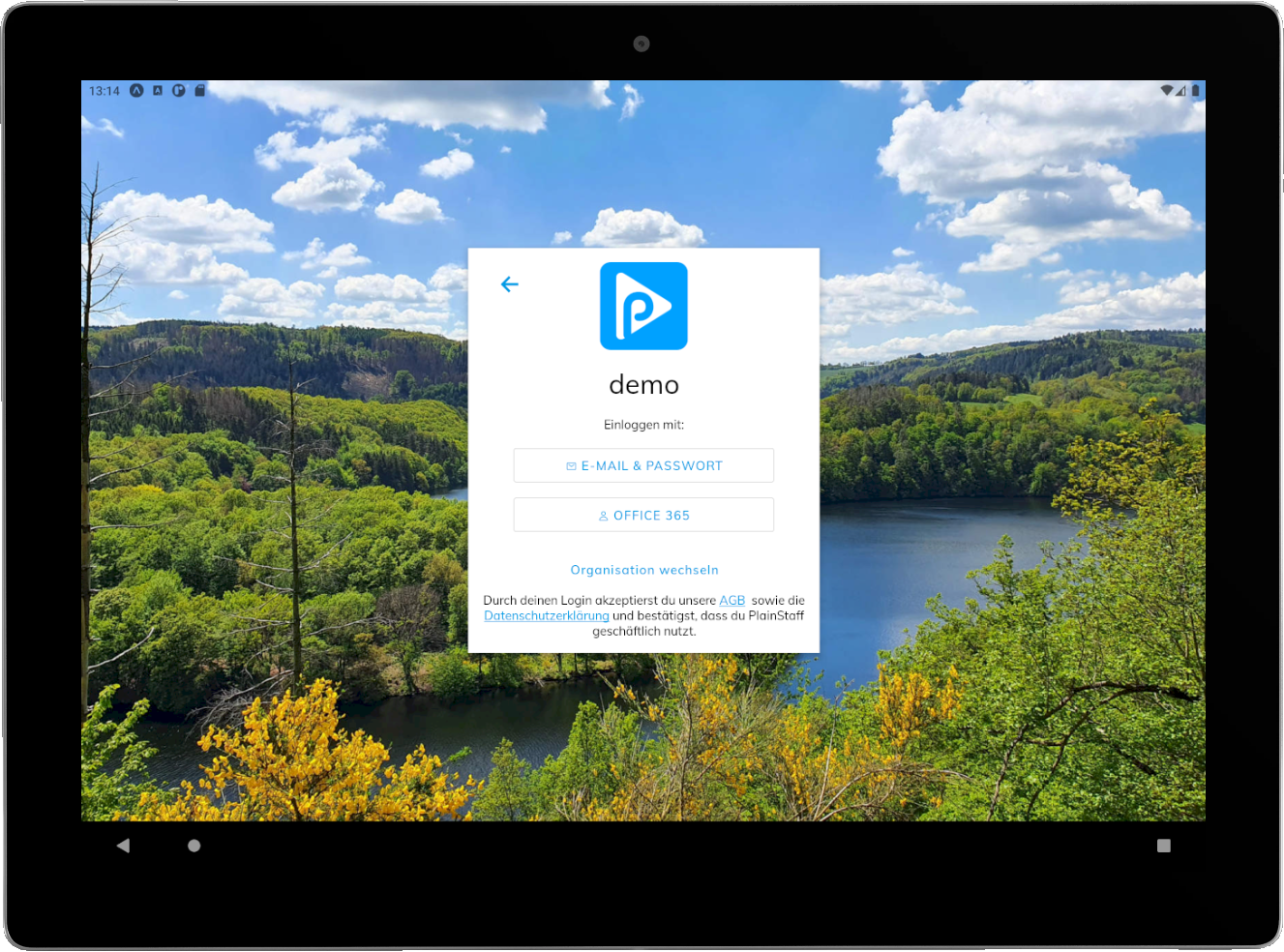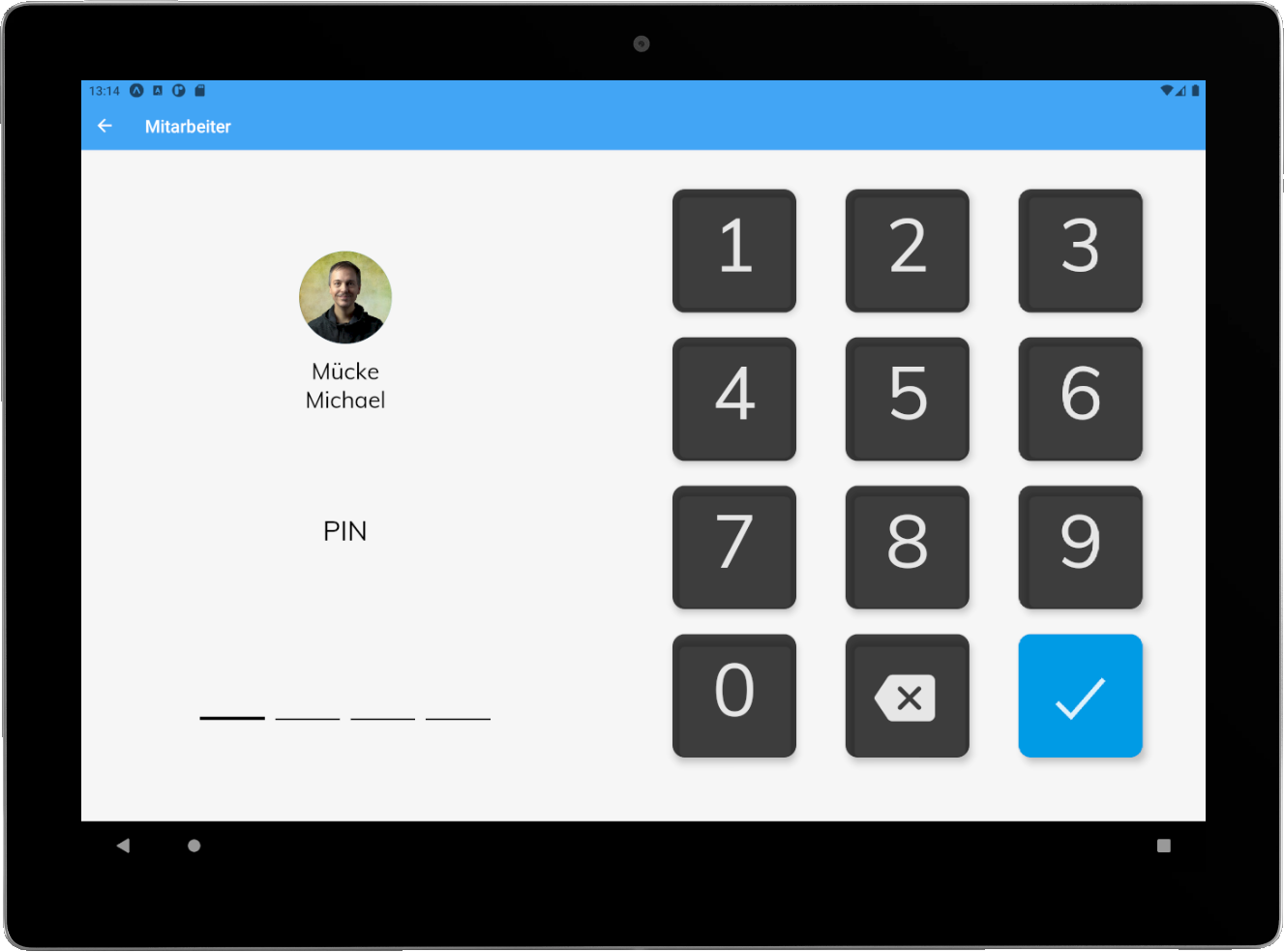 After that, the employee appears in employee selection: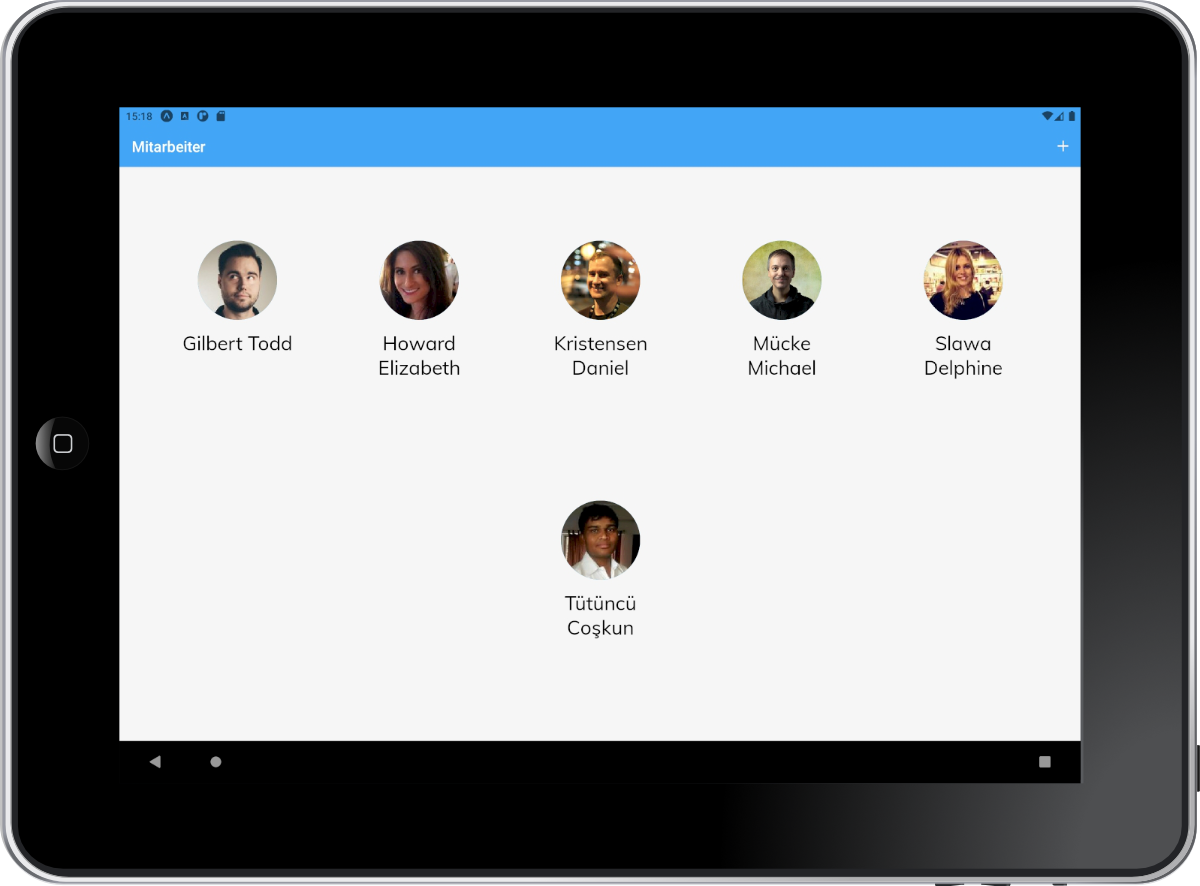 To remove an employee profile from the device tap and hold on an employee icon.
By tapping on his / her icon in employee selection, he / she can enter the 4-digit PIN again and then immediately capture his / her times: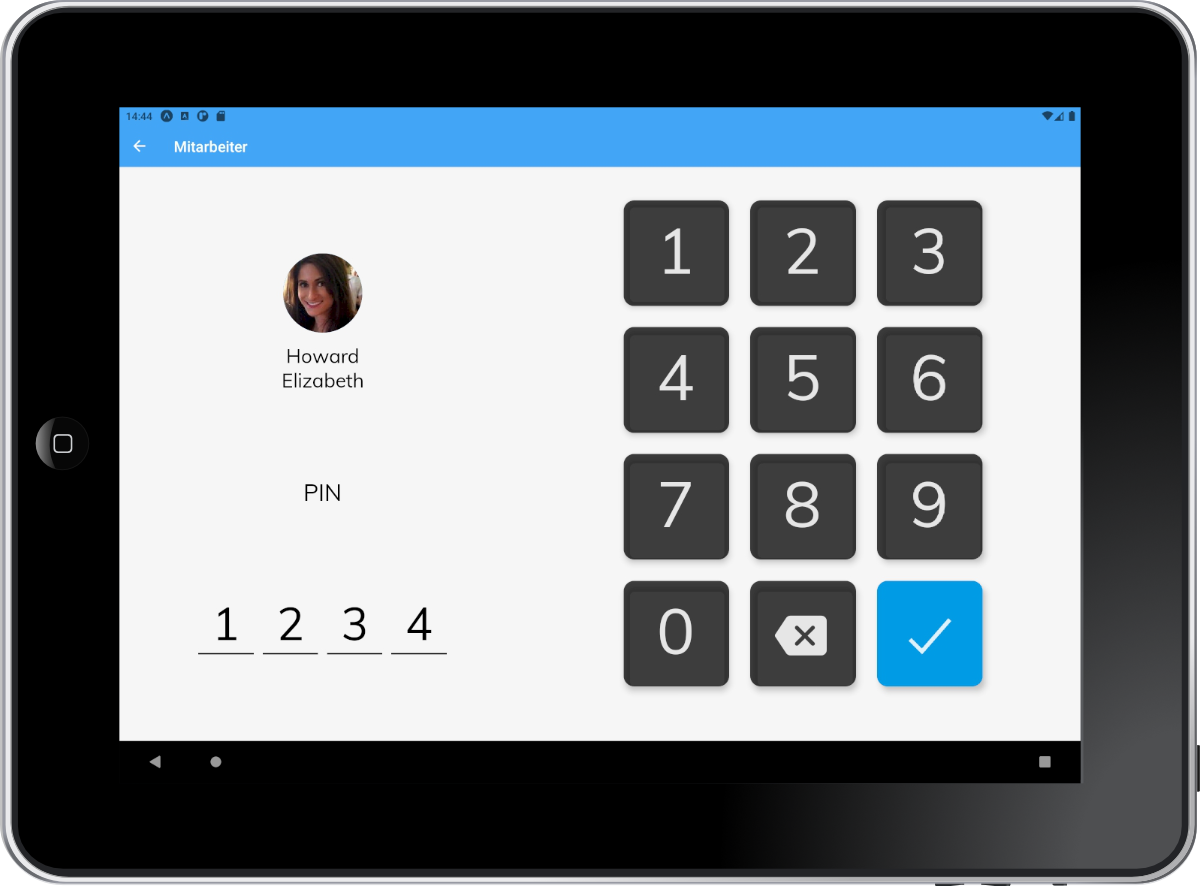 After recording the times, a tip on the "Logout" button is sufficient and the next employee can capture his / her times:
The complete process of logging in for an employee as a video: